Adult Pottery Classes & Workshops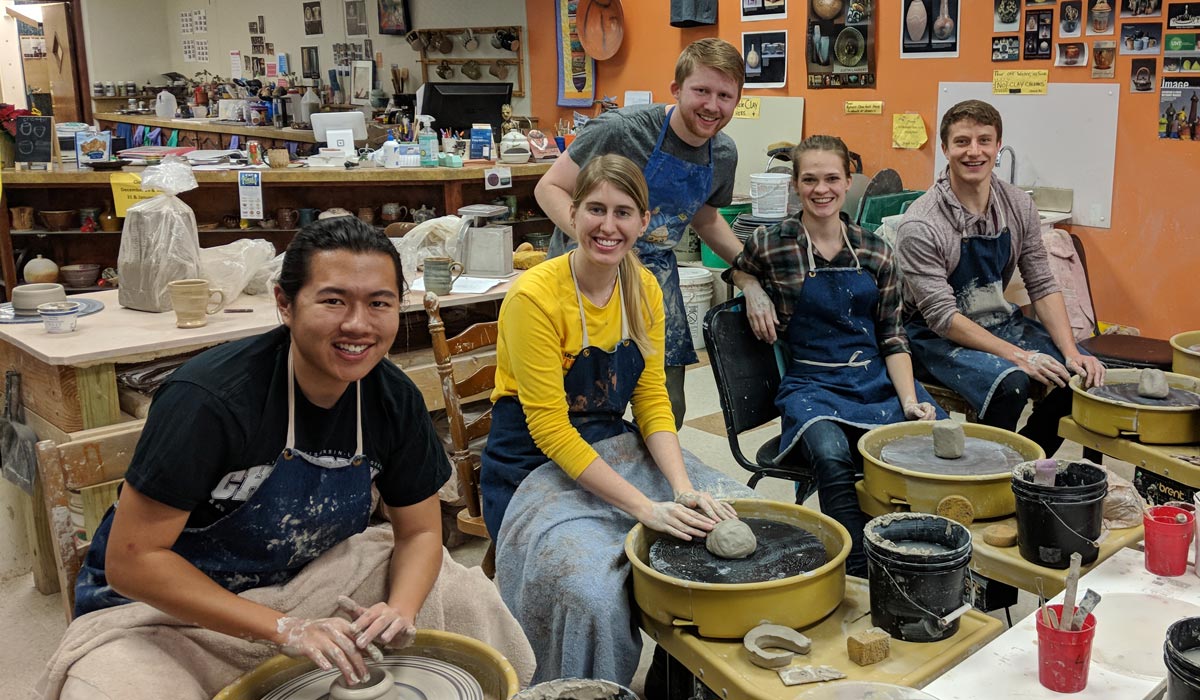 Cream City Clay offers wheel throwing and hand building (an ancient technique of creating forms without a wheel using hands, fingers and tools) for the beginner to the most advanced.
Wheel classes include teen wheel, wheel I and wheel II, and couples night out. Hand building classes may include coil building, pinch pots, slab building, mosaics, jewelry making, figurines or tile making.
All Materials are included unless otherwise noted.
Classes are available for all levels of pottery skills.
Students are automatically signed up for their time to work during their class period.
Enrolled in a class and need to Quarantine? At Home Option: Work from home kits will be available to aid in working from home for those who can't be in-person for class. Please call and we can set this up. 414-249-5902
Not enrolled in a class and need a virtual option? We offer Clay to go kits for $33 ea. to make one project of your choice. Choose from 4 videos. All supplies included. Projects to be completed within one month of recieving your kit. Please call to set this up. 414-249-5902
Upcoming Adult Pottery Classes
*Summer Classes are all Online. See details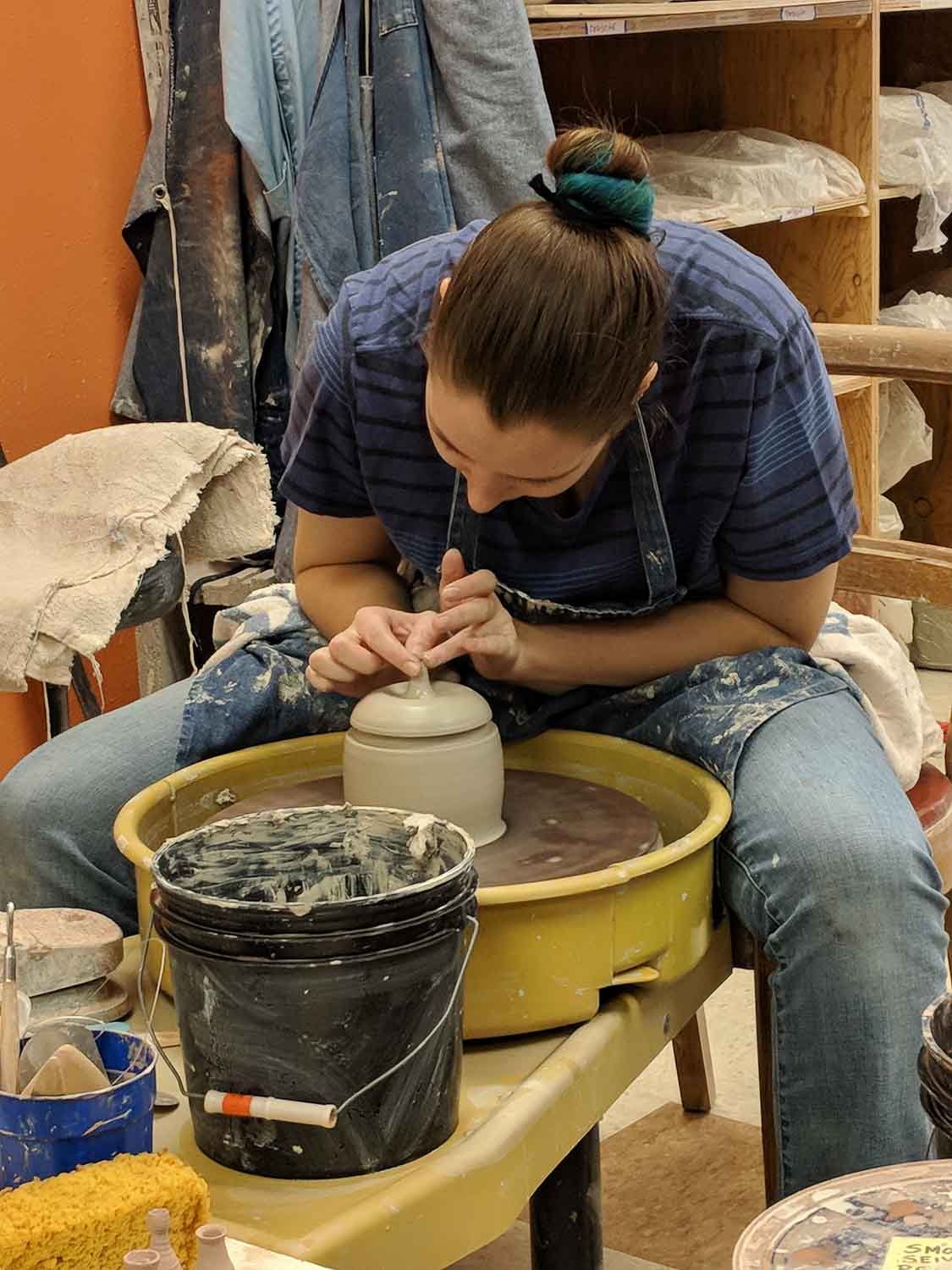 Pottery Wheel Classes
Adult pottery wheel classes for all levels of pottery skill.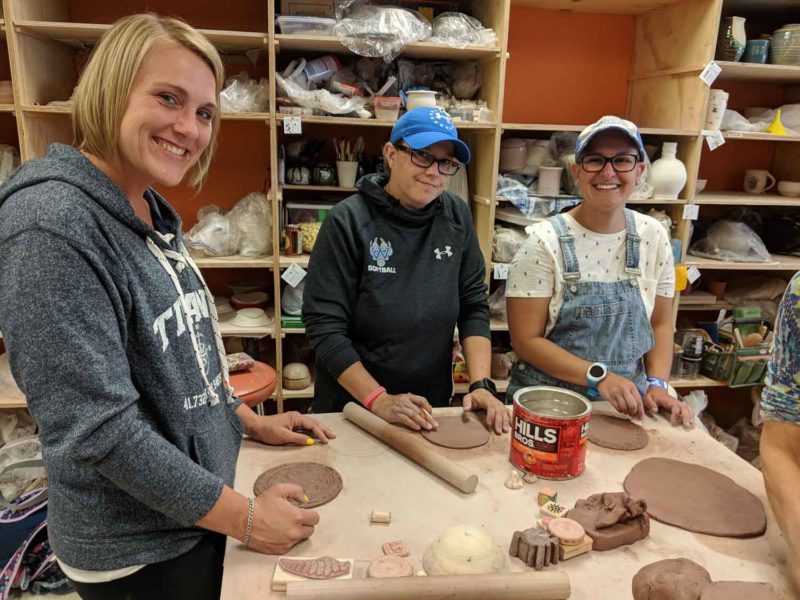 Hand-Building (Sculpture) Classes
Adult hand-building classes for all levels of skill.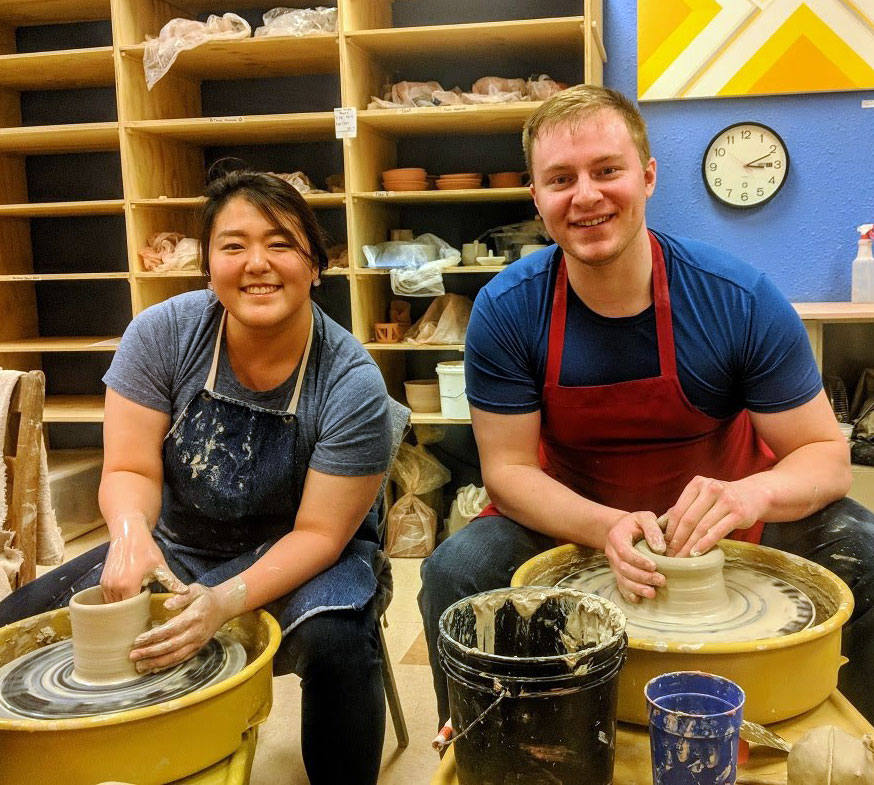 Couples Night Out
Have a hands-on clay experience with your favorite someone or best pal. Cherish the memories each time you use your handmade pottery at home.
*Classes are non-refundable for cancelations less than 14 days before class begins unless we can fill your spot.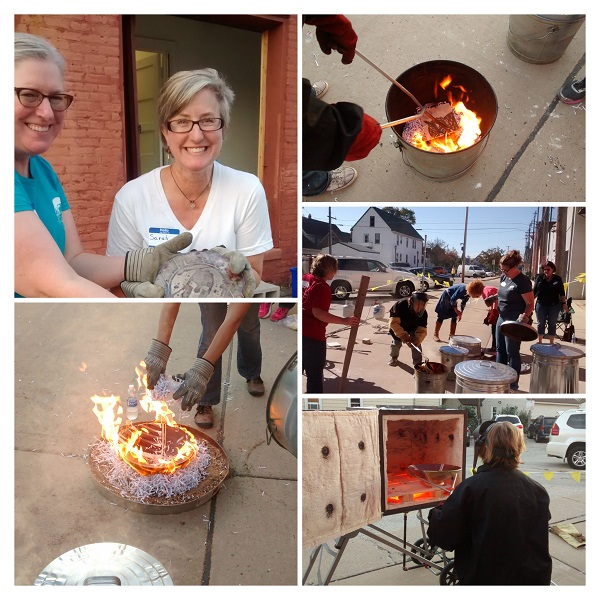 Specialty Workshops
Throughout the year, Cream City Clay offers the opportunity to learn additional pottery skills with specialty workshops. Guest artisans in the past have shared their skills in Raku, sculpting, glazing and taller pieces.
Kids & Teen Events
Kids classes, summer clay camp sessions, and parent/child classes.
Adult Classes
Adult pottery classes, workshops, couples pottery events and more.
View All Classes By Type & Register