Kids & Teens Pottery Classes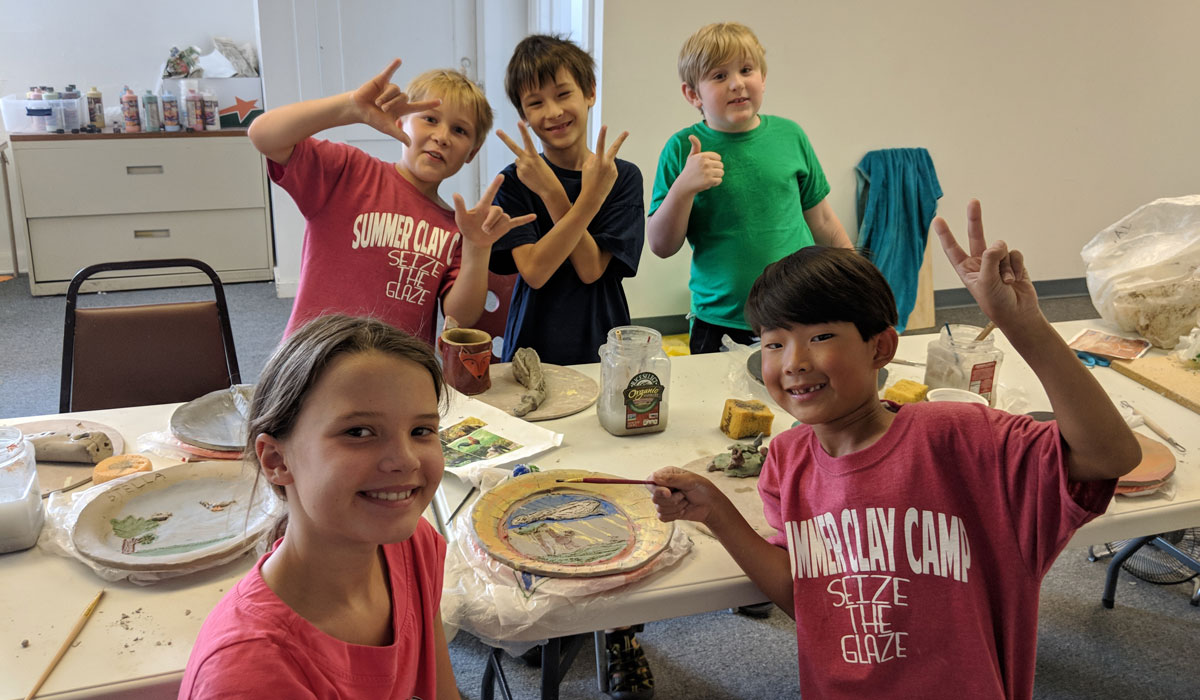 Cream Clay offers a variety of hand building classes for our very young artists in the form of parent/child classes, winter break sessions and summer camps. Each class or session has theme around which pieces are made.
Summer camp and winter break sessions are divided by age, 6-9 and 10-14 years.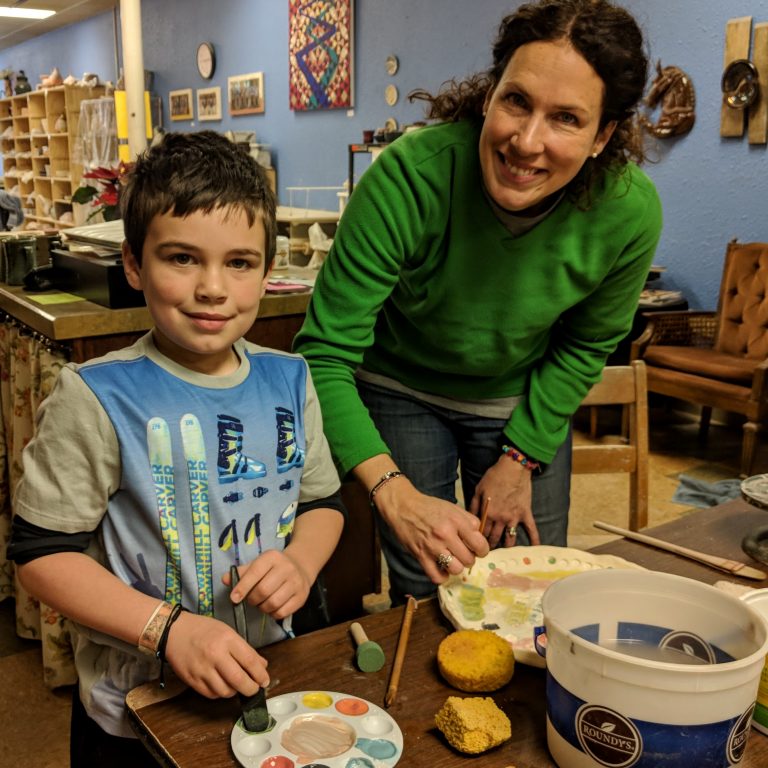 Parent & Child Classes
We offer a variety of classes for you to bring your little artist or not so little artist.
Great for ages 5-12.

Nativity


December 5, 2020




10:00 am - 12:00 pm

Nativity


December 19, 2020




10:00 am - 12:00 pm
Great Class for an Adult or an adult with a child. Create a very special diorama with figurines to cherish for your holidays.
December 12, 2020




1:00 pm - 3:30 pm
Parent and child class. You will create a Santa plate and milk mug to use every holiday.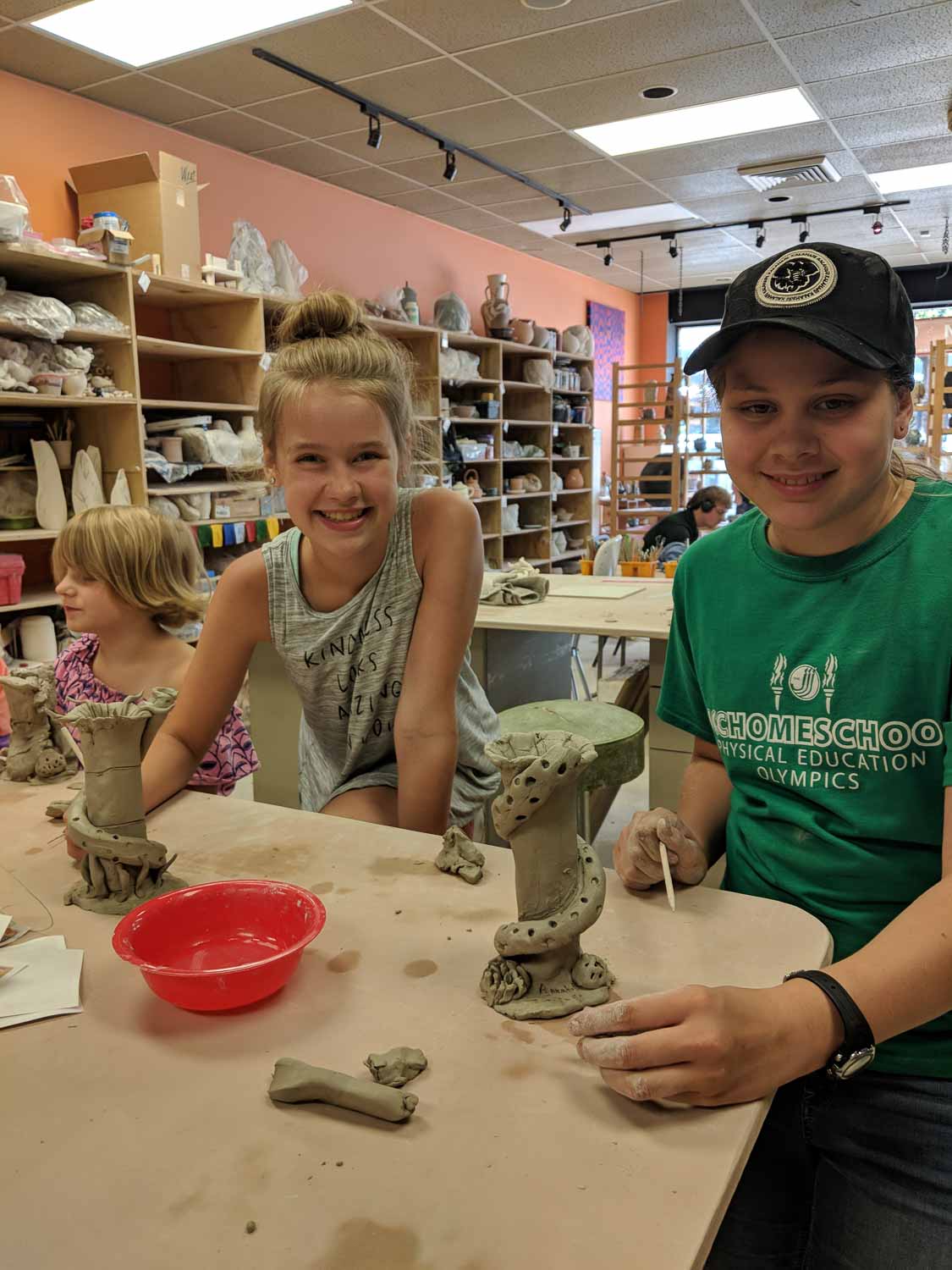 Summer Clay Camp for Kids
Get your hands messy this summer. Each week has a theme to inspire your child's imagination. There is lots of freedom within each theme for children to be creative. Classes meet every day 1-3pm for one week Monday – Thursday.
Great for children ages 6-9 or 10-14. Classes are divided by age. Please sign up for the appropriate age group.
Kids & Teen Events
Kids classes, summer clay camp sessions, and parent/child classes.
Adult Classes
Adult pottery classes, workshops, couples pottery events and more.
View All Classes By Type & Register