Kids Pottery Classes & Camps
Cream Clay offers a variety of hand building classes for our very young artists in the form of parent/child classes, winter break sessions and summer camps. Each class or session has theme around which pieces are made.
Summer camp and winter break sessions are divided by age, 6-9 and 10-14 years.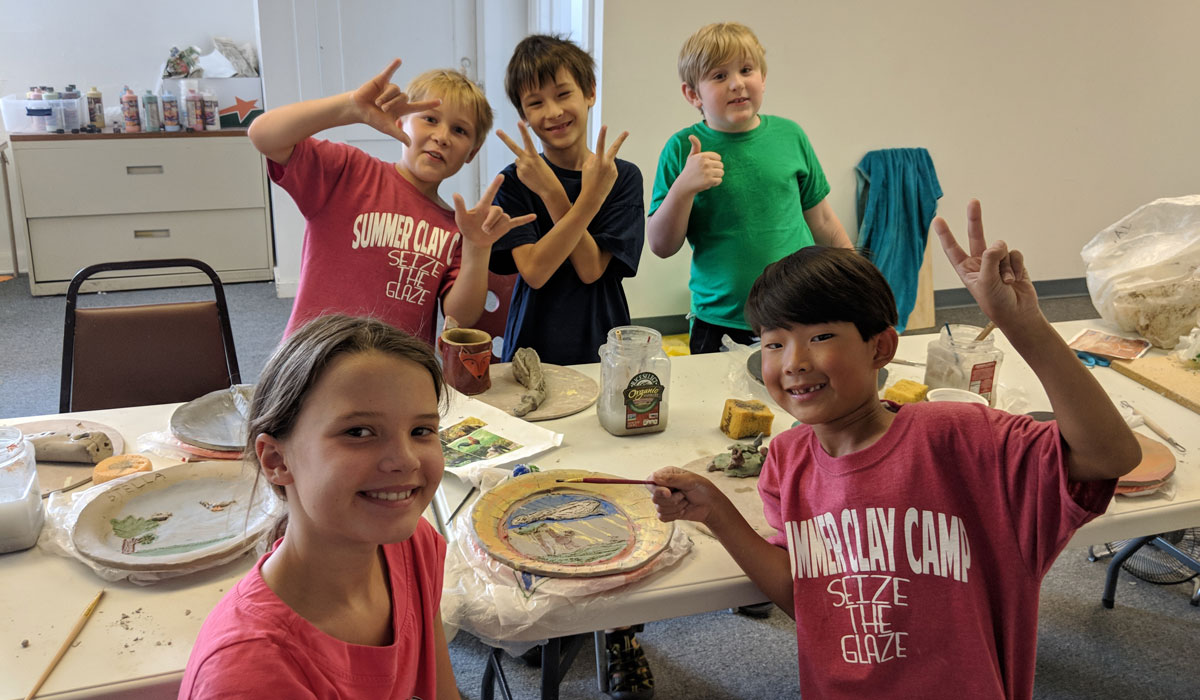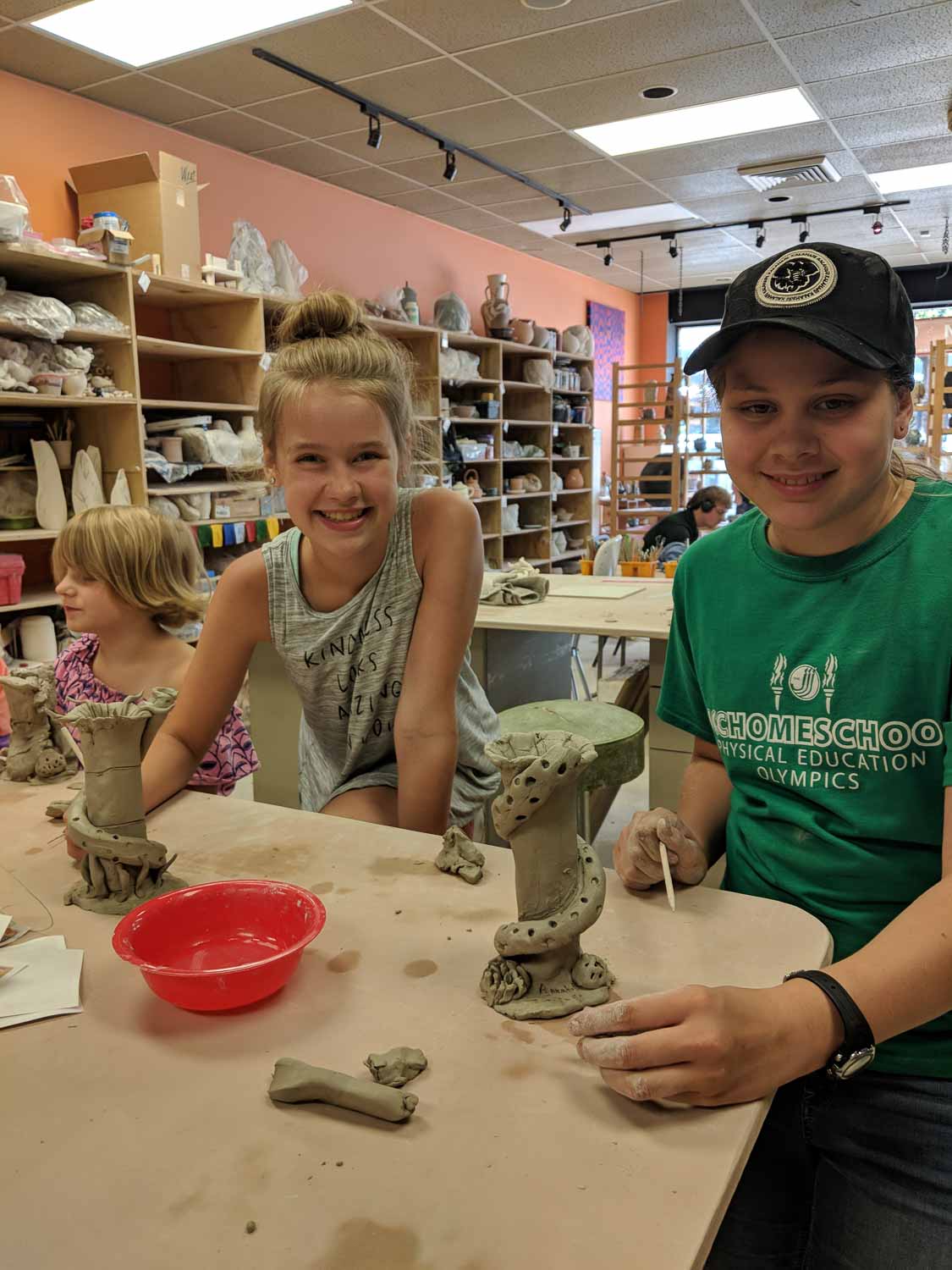 2019 Summer Clay Camp for Kids
 Is now concluded for the summer: Students will be contacted 3-4 weeks after their camp when their pottery is ready for pick up.
We had a fantastic time  and hope you will join us next year. The 2020 Schedule will be released in January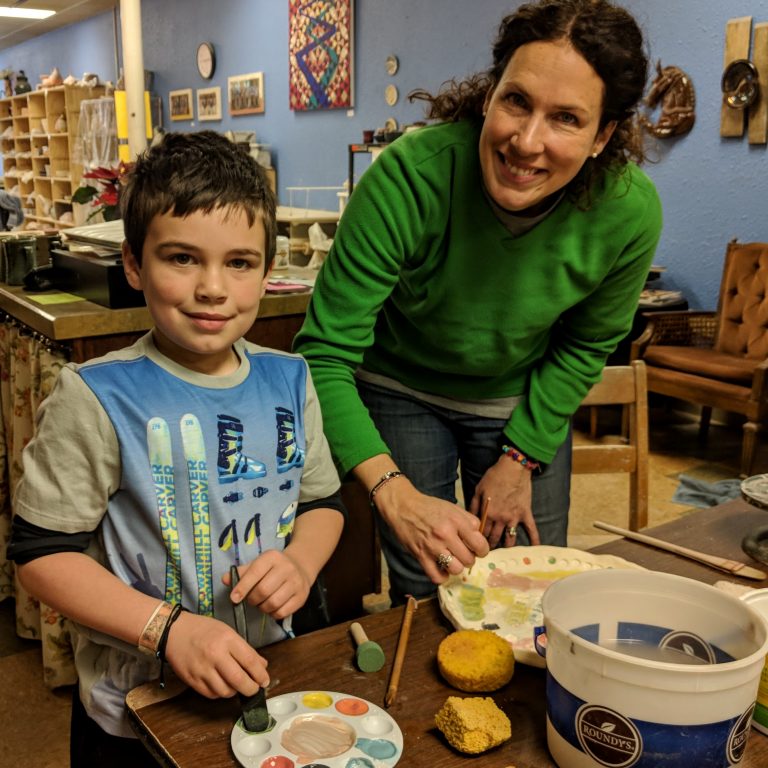 Parent & Child Classes
We offer a variety of classes for you to bring your little artist or not so little artist.
Great for ages 5-12. Meets 2 Saturdays.
Checkers Game board, pieces & pouch
Create your own checkers out of clay & paint a game board on canvas to complete your hand-made travels set.
10/5/2019: 10:00 AM – 12:00 PM
AND
10/12/2019: 10:00 AM – 12:00 PM
Fee: $42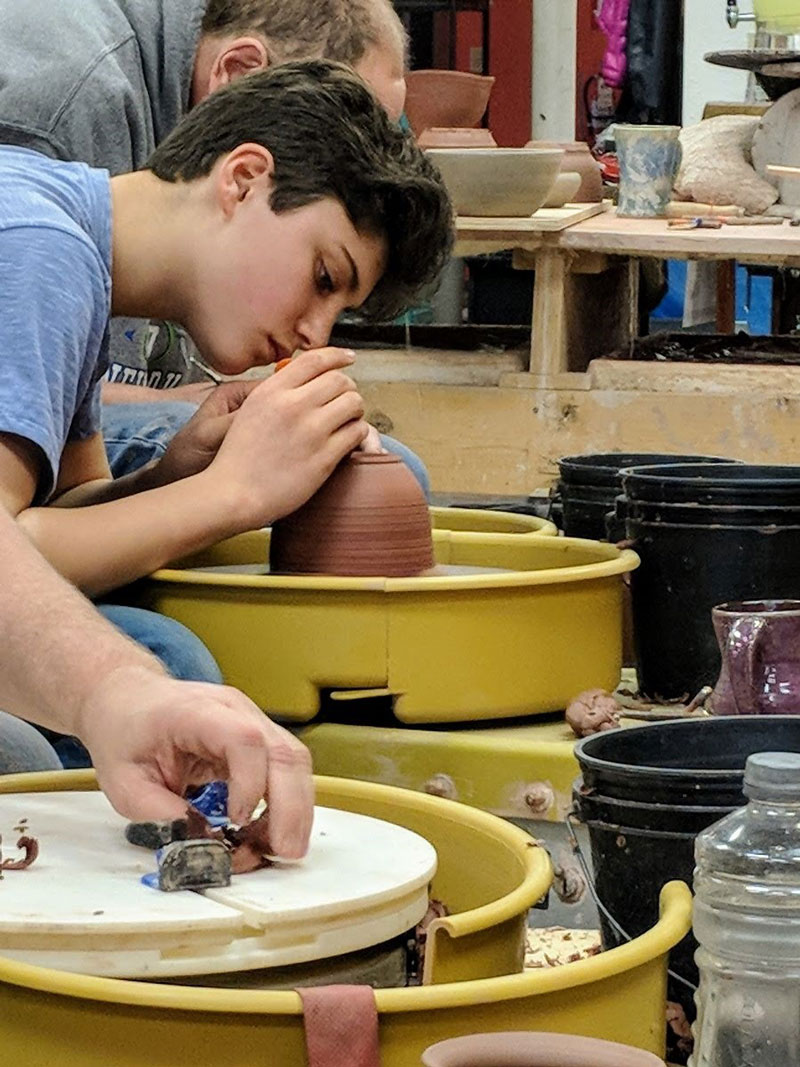 Teen Wheel
Learn how to throw on the wheel or to increase your skills in a wheel class geared for teenagers. Teens will learn how to wedge, center and make mugs and bowls in a fun friendly atmosphere.
Ages 13–18
Sept 24 – Oct 29: Tuesdays
Time: 6:00 PM – 8:00 PM
Fee: $159.00
Nov 12 – Dec 17: Tuesdays
Time: 6:00 PM – 8:00 PM
Fee: $159.00
View All Classes By Semester & Register