Kids & Teens Pottery Classes
Cream Clay offers a variety of hand building classes for our very young artists in the form of parent/child classes, winter break sessions and summer camps. Each class or session has theme around which pieces are made.
Summer camp and winter break sessions are divided by age, 6-9 and 10-14 years.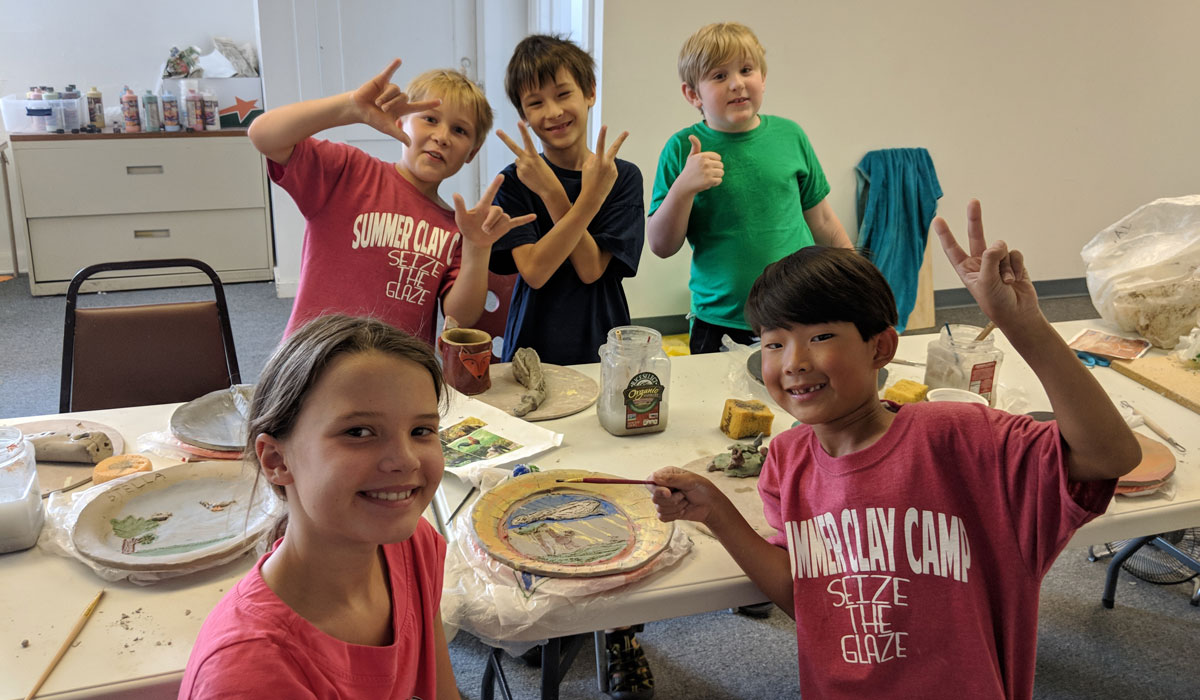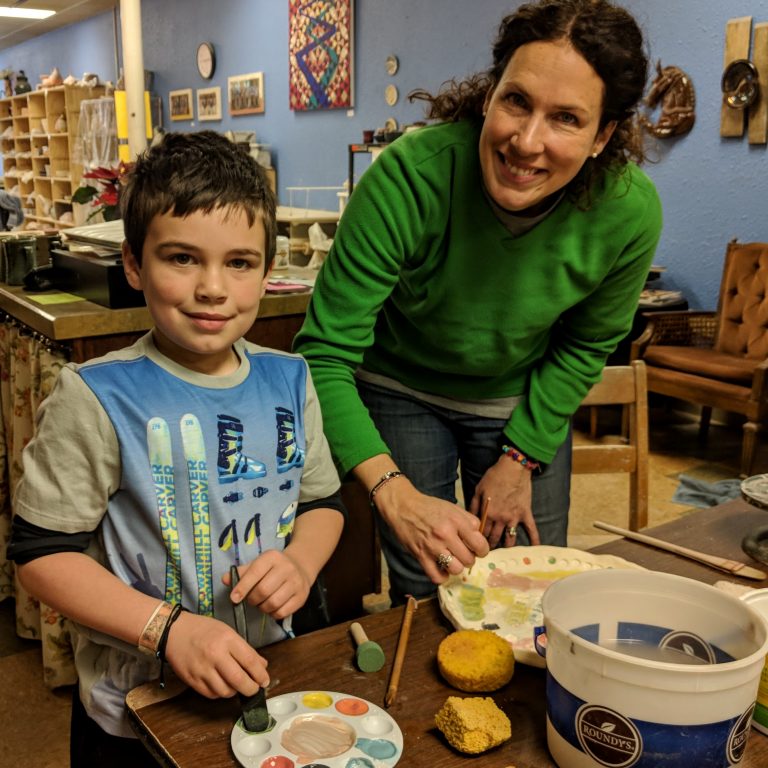 Parent & Child Classes
We offer a variety of classes for you to bring your little artist or not so little artist.
Great for ages 5-12.

Nativity or Winter Scene
Create a nativity scene with Mary, Joseph and the baby in the manger or winter scene to add to your winter village.  The first week you will create your scene and the second week you'll decorate it.
Dates: 11/16 & 11/23
Time: 10:00 AM – 12:30 PM
Fee: $64 per adult/child team     *$54 for adult only

Cookie Plate & Santa Mug
Make a plate and mug for Santa's favorite treat.   Items will be ready before Christmas Eve.
Date: 11/30/2019
Time: 10:00 AM – 12:30 PM
Fee: $34 per team
(Fee Includes both Adult & Child)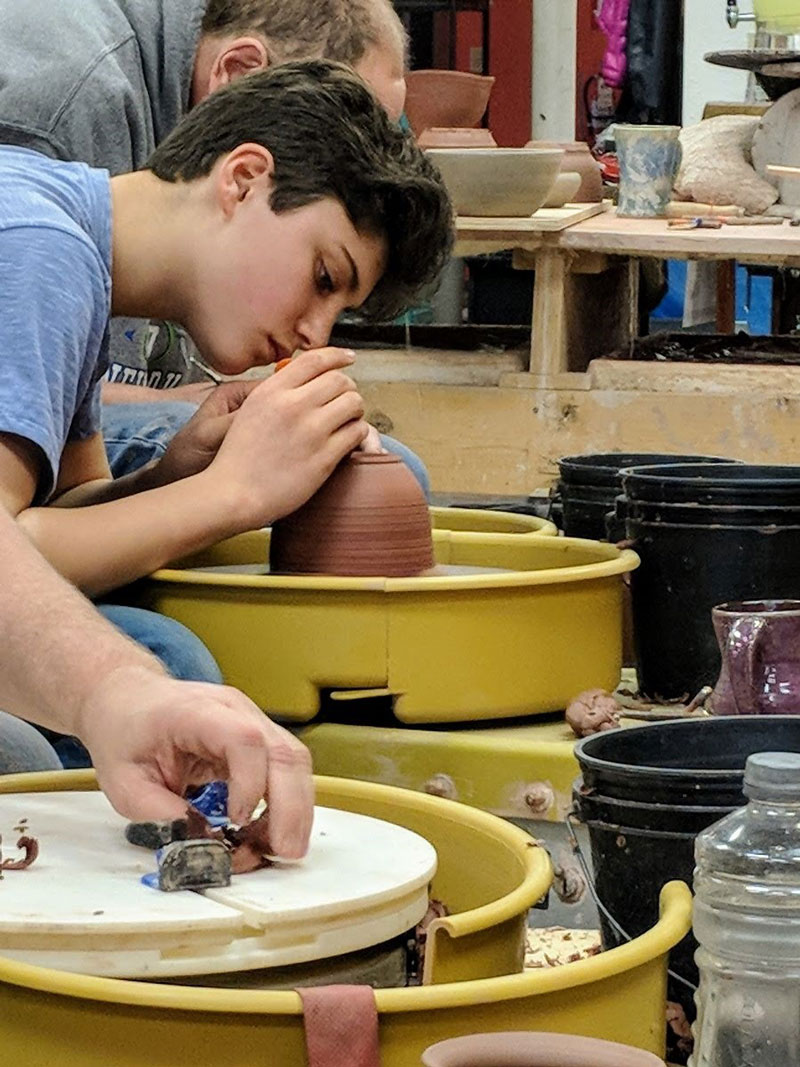 Teen Wheel
Learn how to throw on the wheel or to increase your skills in a wheel class geared for teenagers. Teens will learn how to wedge, center and make mugs and bowls in a fun friendly atmosphere.
Ages 13–18
Tuesdays
Dates: 1/7/20-2/18/20
Time: 6:00 PM – 8:30 PM
Fee: $235.00
Note* For ages 14-adult
View All Classes By Semester & Register