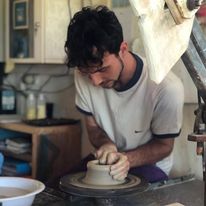 Francesco Carra
Francesco has recently relocated to the US from Italy where he worked at La Meridiana Ceramic School in Tuscany. He is an accomplished potter with a patient demeanor and a serious dedication to teaching. We are happy to have a teacher with a diverse experience to share.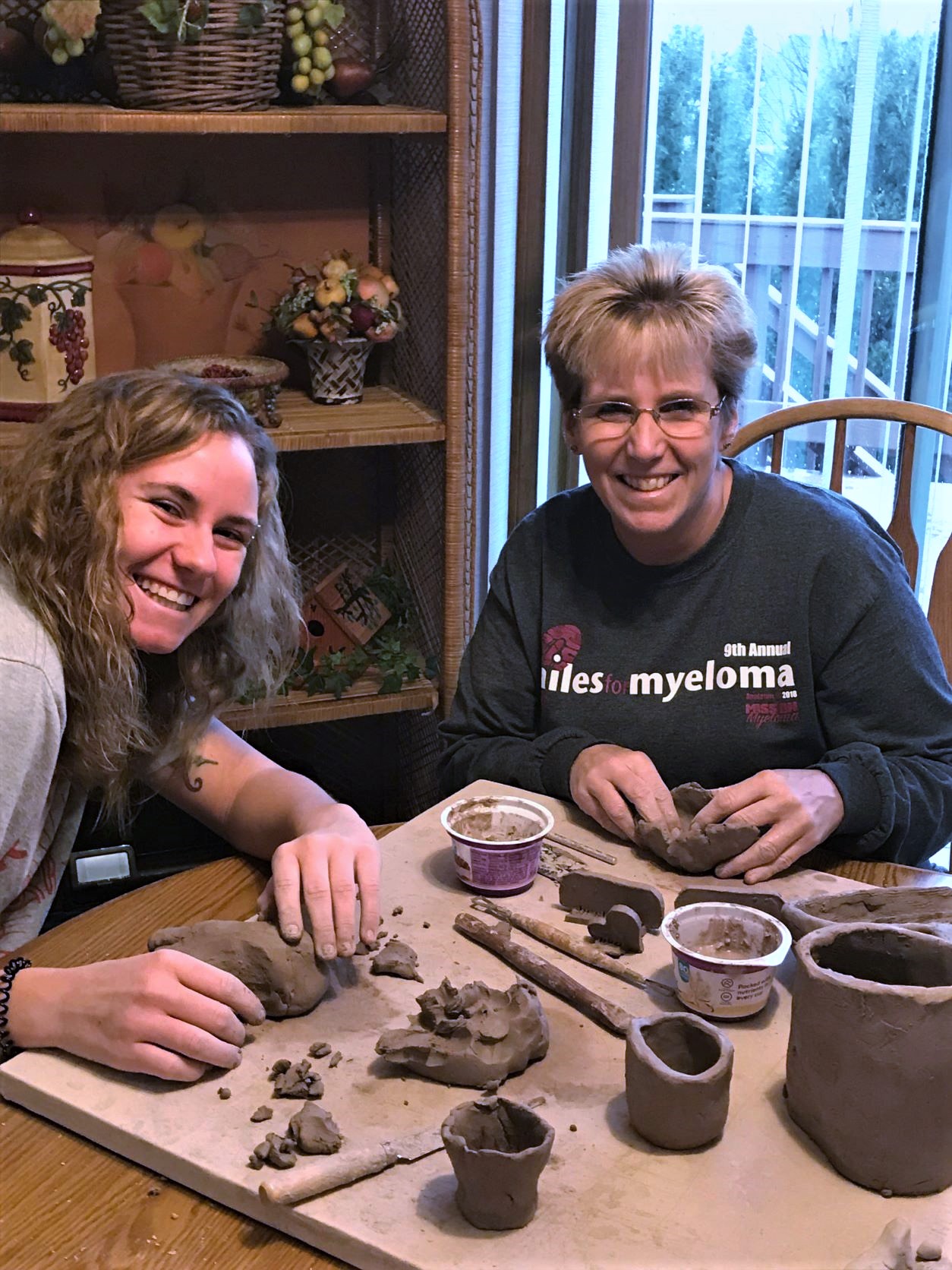 Diane Moore
Hi! My name is Diane Moore and I am currently pursuing a double major in ceramics and psychology at UW Milwaukee.  At Cream City Clay, I teach an introduction to hand building class and help run the kids' camp.  The most exciting part about teaching for me is watching others form connections with each other while they are creating art. My biggest inspiration is my mother, Teresa, shown on the right in my picture.
Heather Eiden
Is an artist and educator for Milwaukee Monessori School in MPS. She has taught numerous classes for Cream City Clay including Handbuilding, Mosaics, New Year's intentions and teen wheel. Heather has her BFA in Art and MA in Ceramics. Heather specializes in a unique carving style she learned while traveling in India. She brings her fun easy going spirit to teaching and will encourage you to try new things.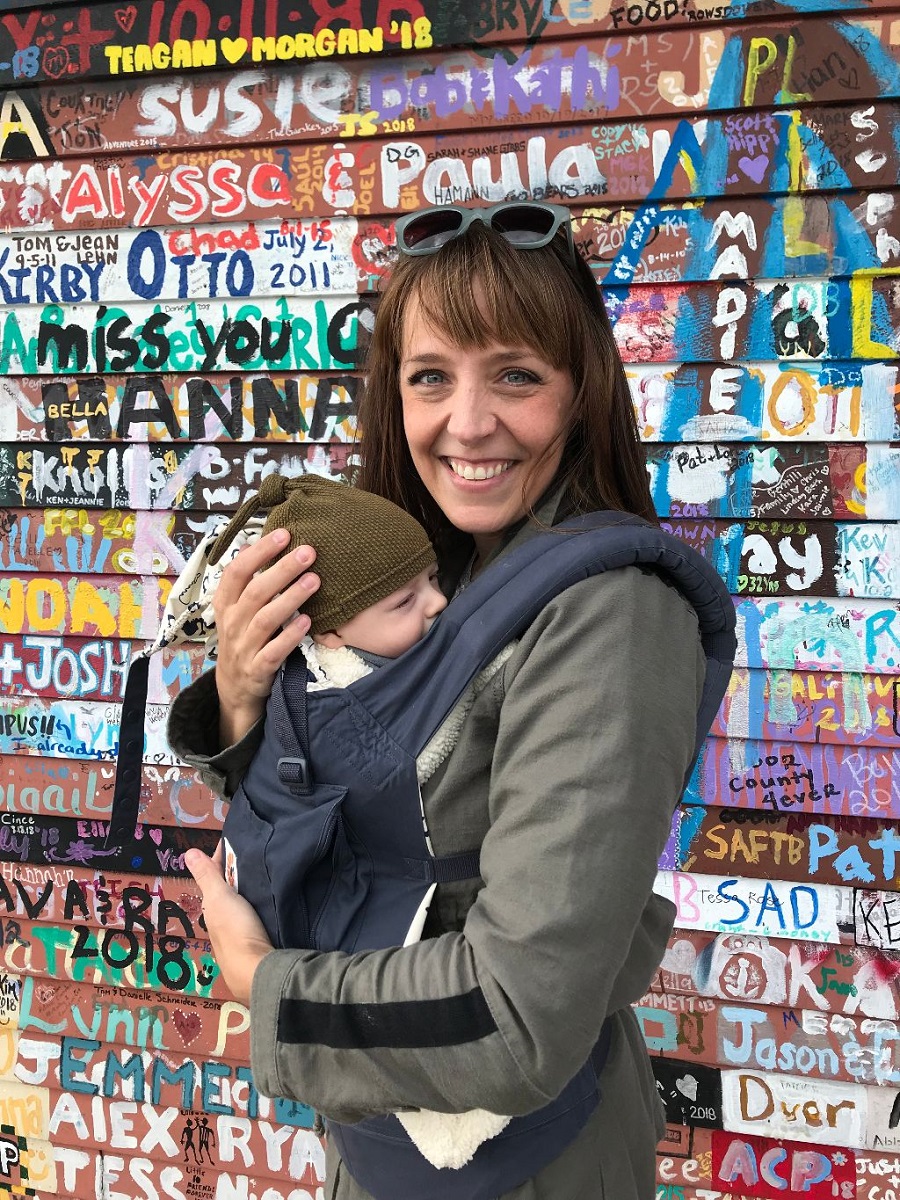 Meagan Hahn
I am an art educator, mixed media artist and photographer with a passion for creativity and collaboration. With over 17 years teaching experience, I've had the unique opportunity to teach almost every art form (from pottery to animation) and every age (from kindergarten to retirees). My biggest goal as a teacher and an artist, is to embrace the process of discovery (including failed attempts, challenges and triumphs) and to share with others. The excitement that my students have over learning new techniques and seeing their ideas come to life is truly a huge motivator for me personally and professionally. I have a Bachelor's degree in Art Education (UW Eau Claire) and a Master of Arts degree in Visual Studies (Cardinal Stritch). Once an eager traveler and full time art teacher, I'm now embracing the adventures of motherhood, freelance photography and teaching at Cream City Clay. I'm thrilled to work alongside other artists and hope to encourage the creative community here in Milwaukee.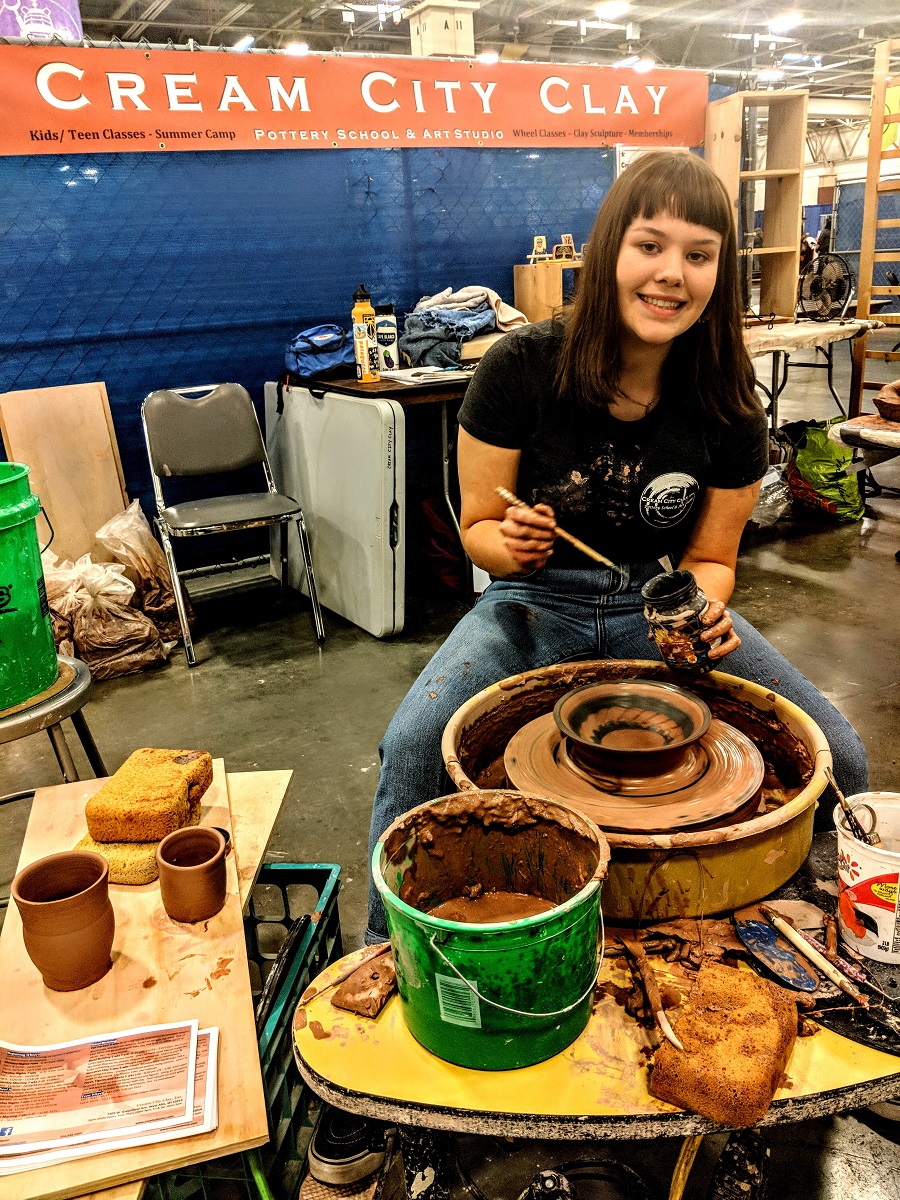 Alanis Wagner
Alanis Wagner is currently a student at UWM majoring in art education with an emphasis in ceramics. She loves to teach children and inspire creativity. Alanis has experience in hand-building as well as throwing on the wheel. Her energy is contagious and her classes are fun.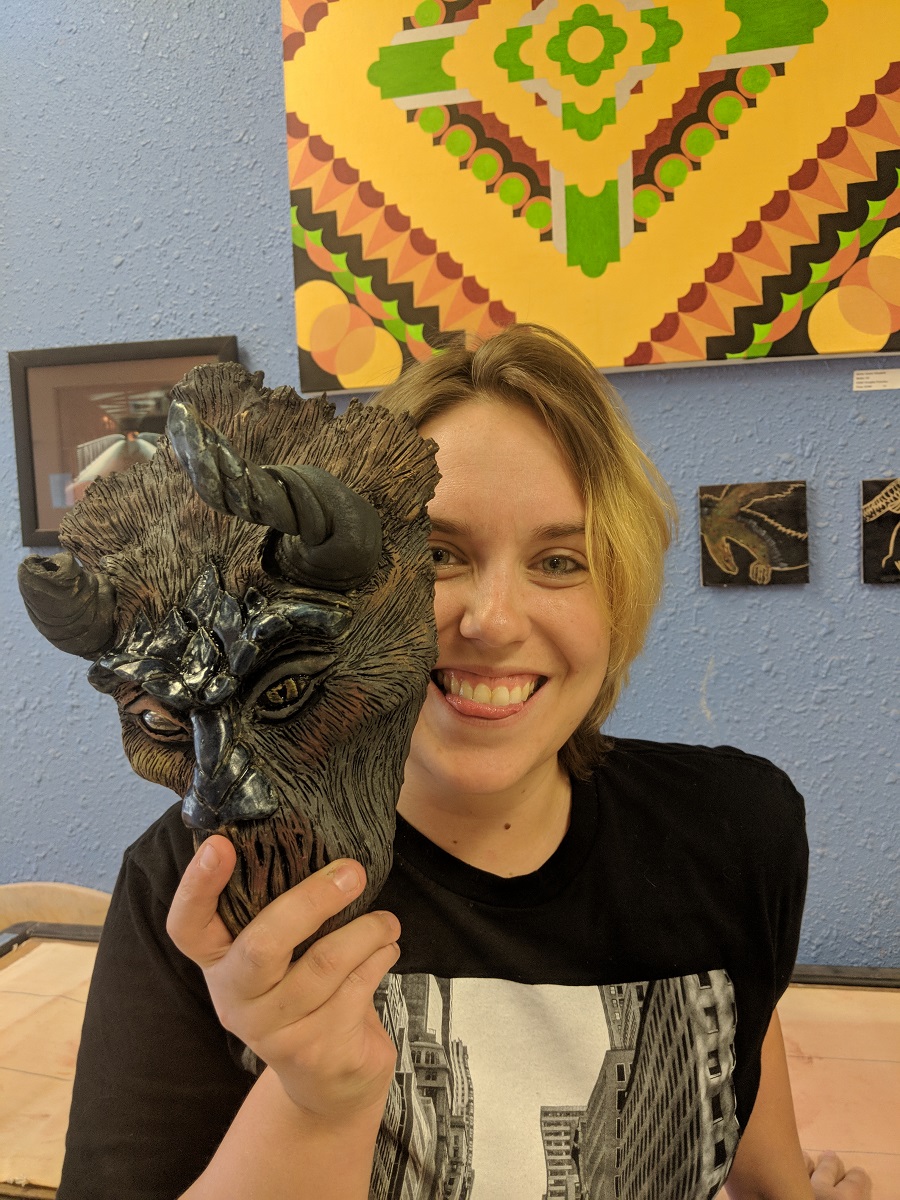 Liz Lewandowski
Liz had a BA from Concordia College, WI. She is an extremely talented hand-builder and sculptor. She has taught classes for CCC since 2014, many of her own unique design.
Liz is also the head of glaze mixing and kiln operation.  Thanks to her we have 21 hand-mixed glazes, 8 slips and 4 oxide washes. In addition she keeps 3 kilns firing up to 3 times per week, all while keeping a wicked sense of humor.
"I'm an Illustrator by trade but have found a special place in my heart for ceramics. I enjoy making 3d pieces of art and then incorporating drawings and designs in the the surface. I specialize in dragons, monsters and all things nightmarish!"
Instagram:https://www.instagram.com/lsquaredstudio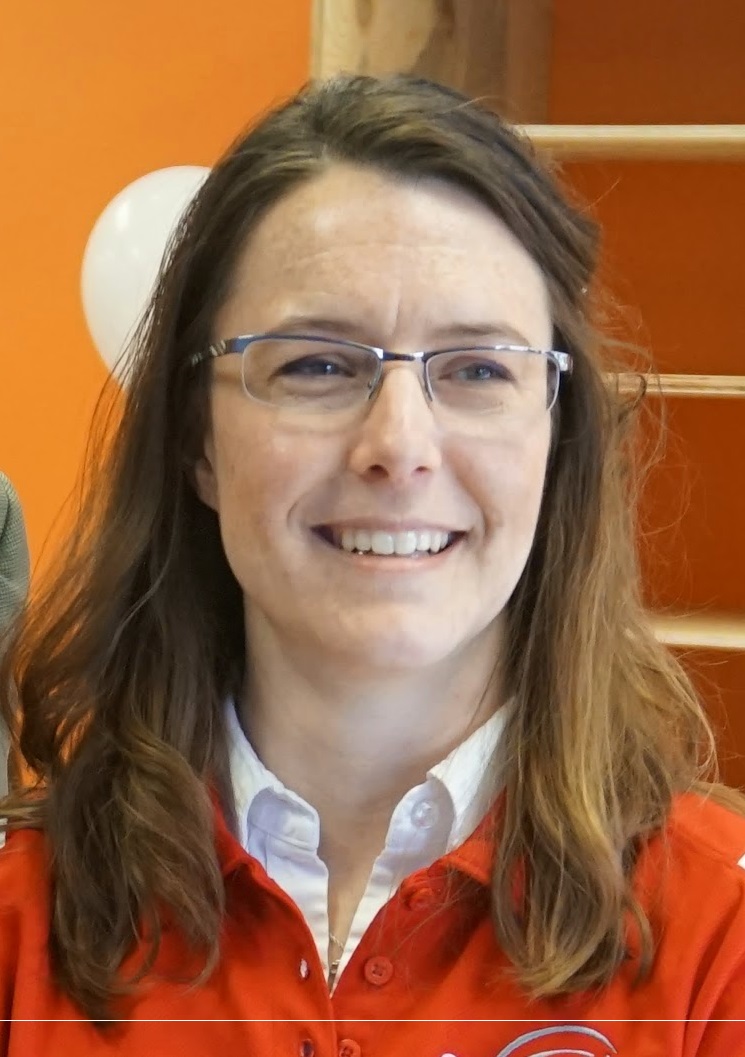 Colleen Volland
Colleen is the owner of Cream City Clay. What enables her to run this amazing business is the endless encouragement from her husband and two daughters.
Colleen has taught people of all ages since 1997. She holds a degree in K-12 grade Art Education and a Masters of Art. She loves to make large platters painted with a variety of  materials such as slips, oxides, under glazes and wax resist. The finished pieces are often carved with figurative imagery. Working with others is her passion. Colleen loves to make collaborative public art works in the form of tile murals, sculptures and mosaic.  In her free time you can often find her looking for new materials, tools and glaze recipes to share. Teaching is what she was put on the earth to do and she often says, "When my students excitedly tell me, they just created something that they didn't think they could, I feel successful."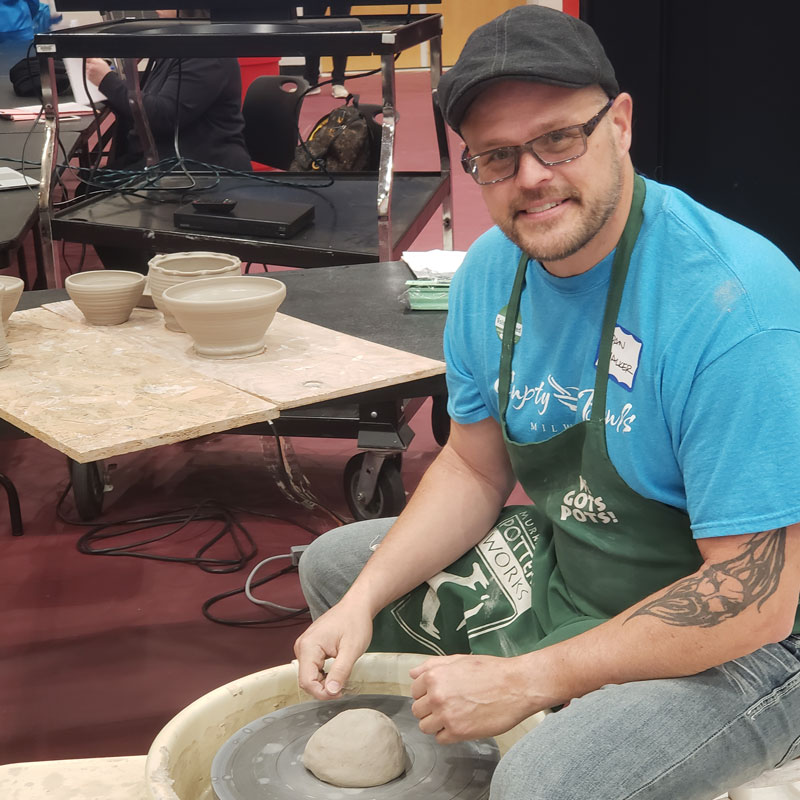 Dan Walker
Hello there! My name is Dan Walker. I have been a Wisconsin Public School teacher for 27years. I am currently serving the West Allis- West Milwaukee School District as the curriculum lead for the visual arts, as well as, teaching ceramics and sculpture at Hale High School. I was pleased to start collaboration with Cream City Clay as a wheel instructor in the summer of 2018. I believe working in clay is the most therapeutic and rewarding of all the artistic endeavors. Whether hand building or working on the pottery wheel, the possibilities for form and techniques are only limited by your imagination. New innovative discoveries in glazes and tools are continually reinventing old traditions making it such an exciting media to work in. I look forward to sharing that excitement with you in my wheel throwing courses soon!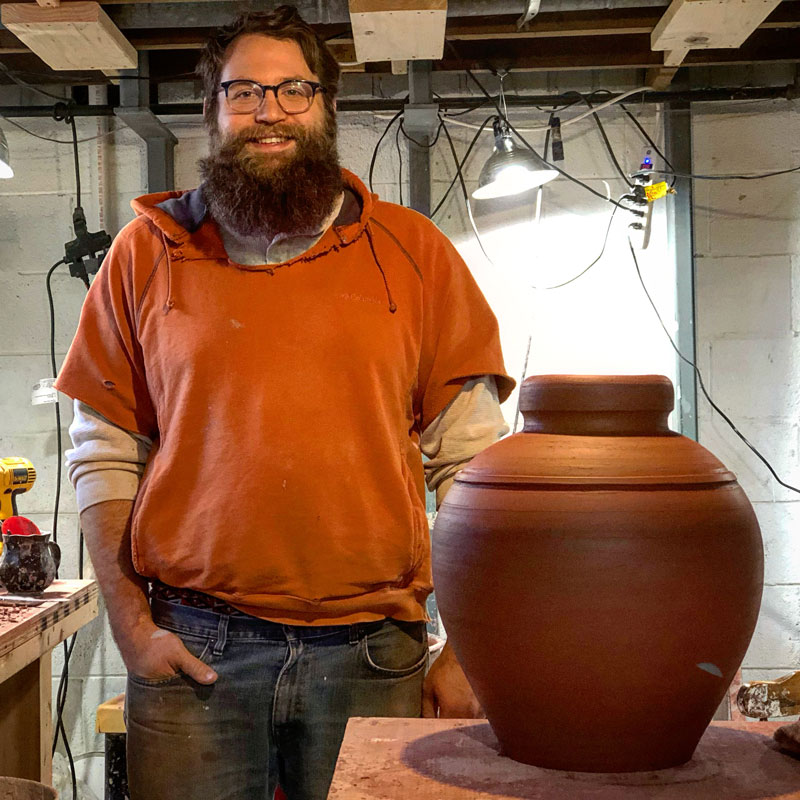 Andrew Linderman
Andrew Linderman is a studio potter and former high school chemistry teacher originally from the twin cities and currently living and working in Milwaukee, WI. He makes functional pots to make the best moments in life better, to make the mundane moments more enjoyable, and to make the difficult moments more bearable. Linderman uses his background in chemistry to create glazes that are enhanced by the firing process in which he produces his pots. Recently, He has also explored how the wood-firing process affects the surfaces of his pots. He continually strives to create work in which the functionality of a piece is enhanced by its aesthetic and tactile qualities. Linderman graduated from Luther College (Decorah, IA) in 2012 with a Bachelor of Arts in Chemistry. He has learned his art and craft primarily from George Lowe during his undergraduate studies, S.C. Rolf post-graduation and wood firing from Simon Levin.
Website: lindermanpottery.com
Email: alindermanpottery@gmail.com