Jean Smaglik Wells Workshop
January 13, 2020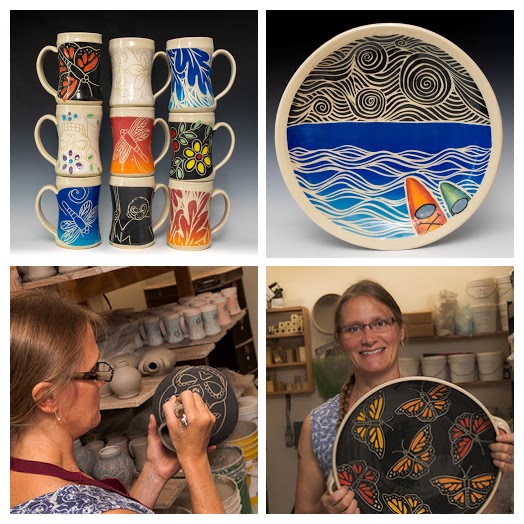 Jean will present past and present work along with discussion of work. Students will apply underglaze. While pots are setting up, Jean will demonstrate her technique followed by a hands-on time for students to participate.
The class includes firing with a clear glaze. Bring your own leather hard piece for the hands-on carving portion or purchase a pre-made item to carve for $10 (Must specify at registration) 
Join us on Feb 29 from 10 AM – 3 PM for this unique look at sgraffito design on functional pottery.  Register today on our web site.