Raku Workshop & Firing
October 4, 2022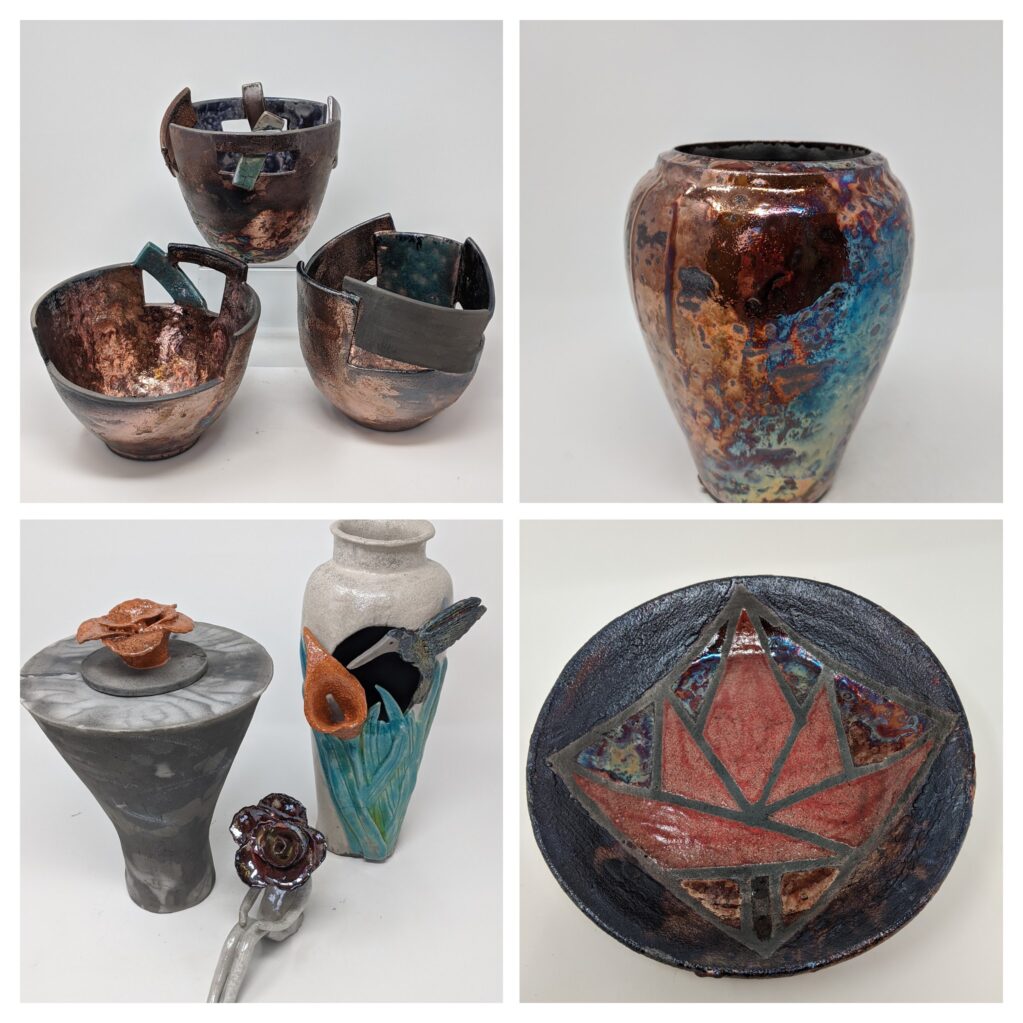 Raku workshop and firing
Raku workshop $109: Sign up in person (not online)  Pick up 12 lbs of clay to make projects on your own.  Put pots ready to bisque on the cart no later than Oct 15.  Glaze day will be Thursday October 20 6:30 – 9:00 pm.
Clay only: Cost is $65.  All pieces should be ready to fire by 10/20.  Glaze your pieces before 10/28
Raku Firing will be between 10 am – 8 pm.  Three shifts of firing 9-1, 1-5 and 5-9.  Sign up to help set up on your firing shift.