Raku Workshop & Firing
April 15, 2022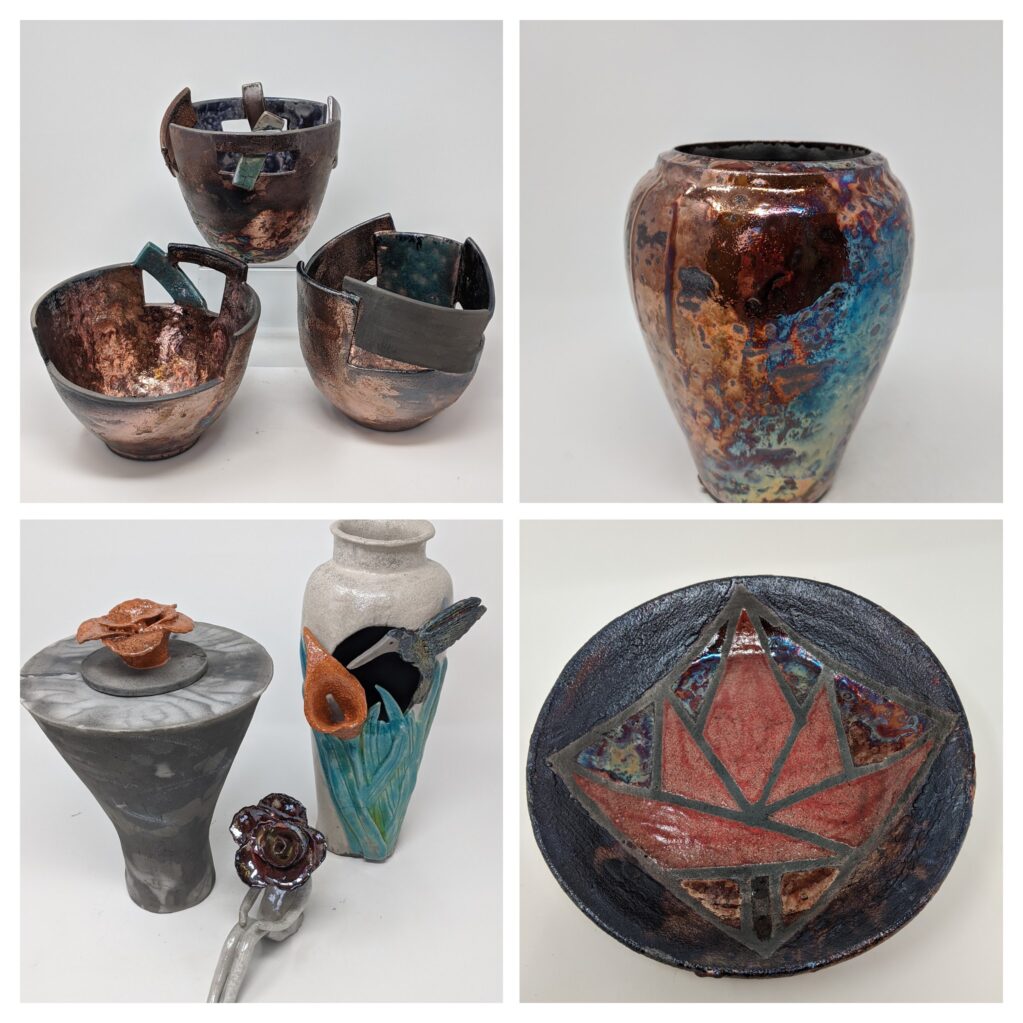 Raku workshop and firing 
Bring your ideas and creativity! Make wall art, tiles, animal sculpture, figures, planter, etc.  Join our three day workshop where you'll receive 12 lbs of clay.  In the first class,  we will instruct you how to use the soft slab technique, and pinch method to create your pieces. In the second class Liz will demonstrate surface designs possibilties as well various glazes, tape resisst, wax resist, terra sigillate and burnishing.  The third class is firing day. 
Workshop is $129 and includes up to 12 lbs of clay.   
Experienced potters work independently and pay $65.  
Sign up for a day and shift either May 21, 9 – 5 pm and May 22, 10 – 5 pm (2 shifts each day). Be prepared to help set up or take down.  Raku takes time, so please be flexible.