Parent/child Class
October 25, 2023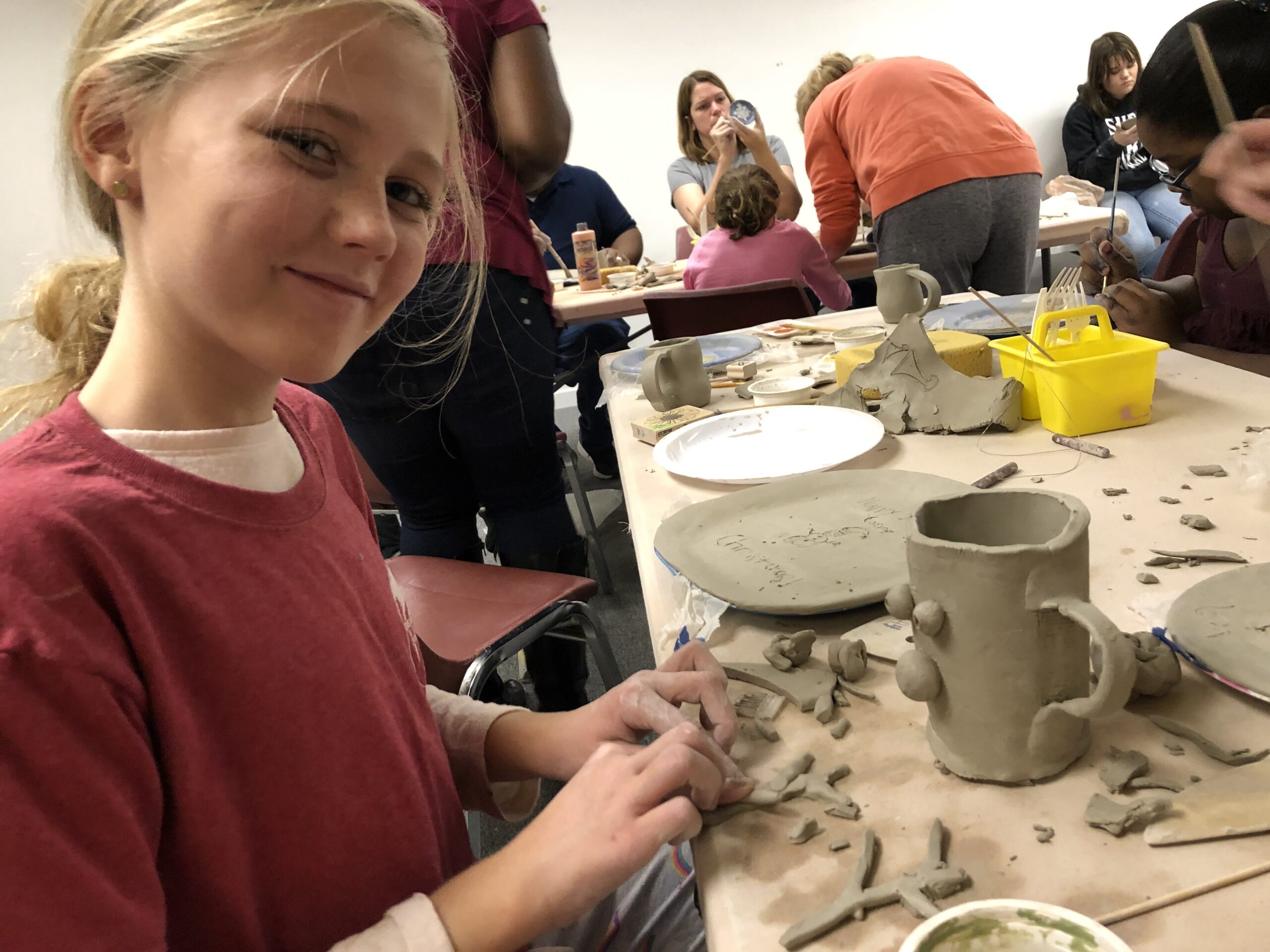 Join us this fall and early winter for two great parent/child classes.  
1.  Season Change  – November 11, 2023 10:00 – Noon  Celebrate the change of season by creating small pumpkins or press leaves into clay to create your Fall themed center piece for the Thanksgiving table.
2. Cookies and Milk for Santa – December 2, 2023  10am – Noon   Make a cookie plate and a milk mug for Santa in this special team class. Groups of three will make one plate and two mugs.  You will add color and decorate after hand making your pieces.  Work will be fired and ready to pick up before Christmas.
Each class is $40 per team of two, $48/team of three