Summer Clay Camps
March 21, 2022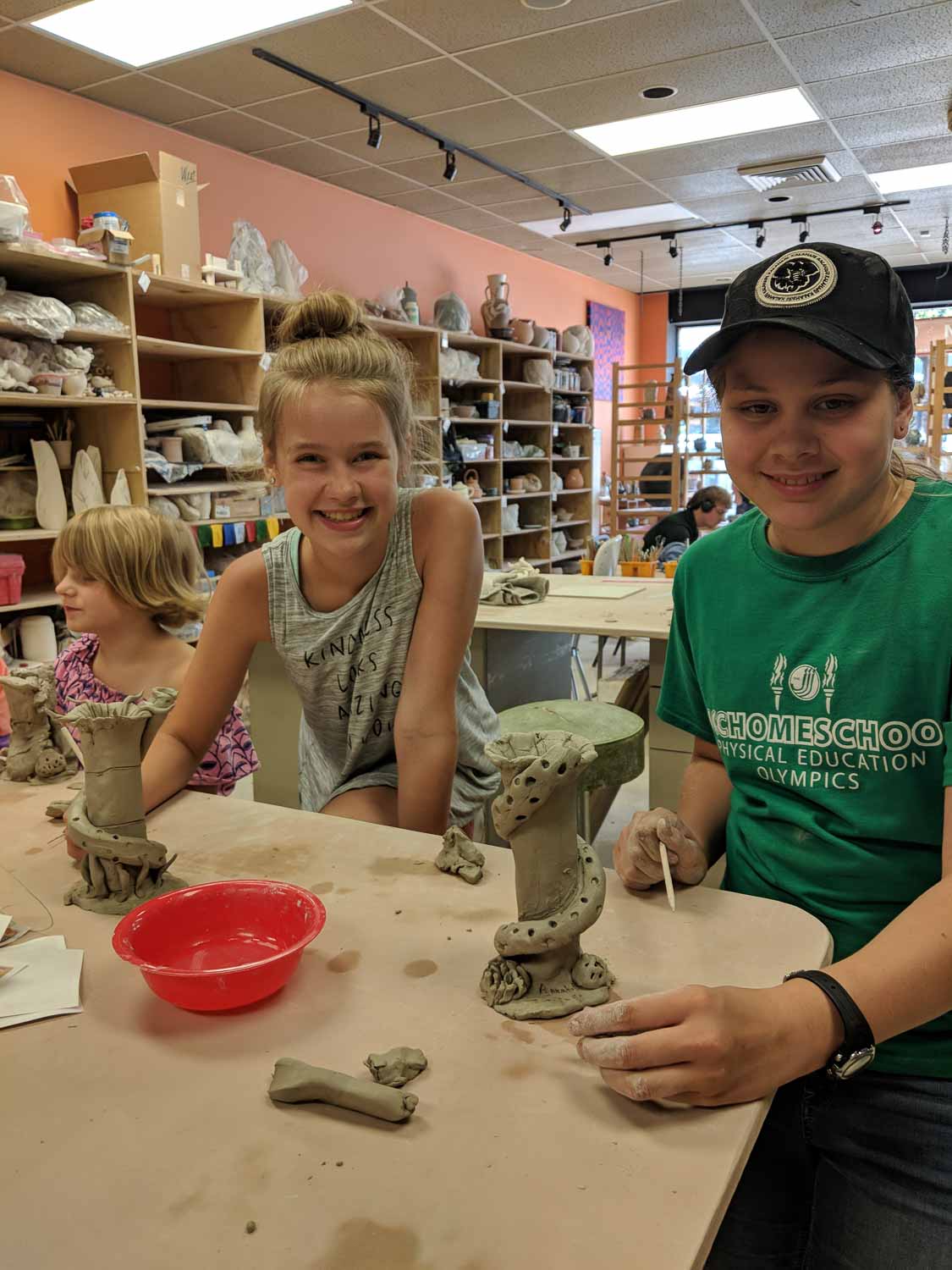 Summer Camps for Kids
Join us for a summer filled with fun and art adventures.   Cream City Clay has great activities for your kids.
Choose from: Clay in the morning to Art in the afternoon or Both! 
Lakes, Streams and Waterfalls: 6/13/22-6/16-22 10am – Noon
See yourself lazing the days away in the great outdoors floating down stream, looking out on a beautiful mountain or viewing a magical waterfall. Create pottery inspired by the natural landscape including berry bowls, or creature cups to use at your next campout. Make planters for your herb garden, a strawberry pot or sculpt small woodland animals that make you smile.
Dinosaurs, Pets and other Beasts.  6/27/22-6/30-22 10am-Noon
Do you love making wacky creatures and monsters or do you prefer real animals like dinosaurs or your own cuddly pet? Create a habitat for your creature, then make a sculpture of your animal to live there. Make mugs, bowls or plates to use for you or your animal (make believe or real.) 
 Kitchen Disasters & Masters: 7/18/22-7/21-22 10am -Noon
Messy cook? Make a spoon rest to keep it together, Create a plate with sides that contains your unruly pasta. Make a teapot and teacup for you or a mug with a handle and silly saying, and of course a matching cookie plate. Create a plate with multiple sections to keep all your food separate! Solve your kitchen conundrums with the perfect hand-made pottery item. 
 Games, Video Games, Books and Movies: 8/1/22-8/4/22 10am – Noon
Do you love to play video games or watch movies or read books? Would you like to be surrounded by all your favorite characters? Who is the best Marvel or DC character? We will discuss. Love hands on games, make your own game with ceramic pieces that you can play on the go.  Create clay items that explore all the fun things that interest you when you are on your own or with your family. 
All Clay classes are scheduled from 10am – noon.
Lunch Break 12-1 (bring your own lunch) enjoy games and activities outside.
Art Afternoon 1-3 – We will enjoy a different art activity each day: Painting,
Drawing, Fibers and Tie-dyeing
We will follow CDC guidelines that are current at the time of class. 
We also have teen wheel this summer  for six consecutive weeks.  Call us for more information @414-249-5902